Tokyo is Japan capital and one of most high-population metropolitan area in the world.
Mizumoto Park is biggest waterside park in Tokyo. And I have been taking pictures of wide birds, flowers and natural scenery in Mizumoto Park almost every weekend for over a year, since I was fascinated by the beautiy of nature there.    
Can you believe if Mizutomo Park is a part of Tokyo?
I recommend you to visit Mizumoto Park to get wonderful experience, introducing pictures which I have taken.
Who shall visit Mizumoto Park?
Mizumoto Park is one of best places for the persons as following.
Photographers
Bird watchers
Sports lovers of walking, running and cycling
family with kids
persons who want to relax surrounded by nature like forests and lakes, enjoying flowers and/or wild birds.  
What Attract You?
Nature is chaging all the time and nothing same. You will face different tastes of nature at every season as following photos.
For examples,
Spring is nice season to see wonderful flowers like Cherry blossoms.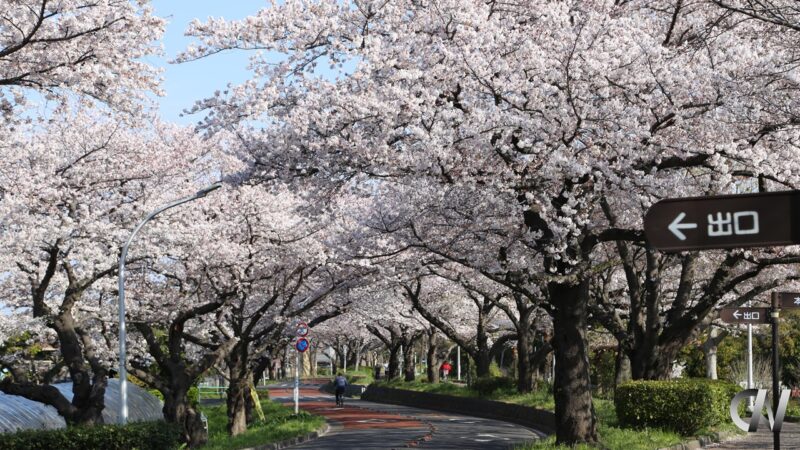 In summer, you can relax at shadow of the trees, enjoying box lunch with fresh air.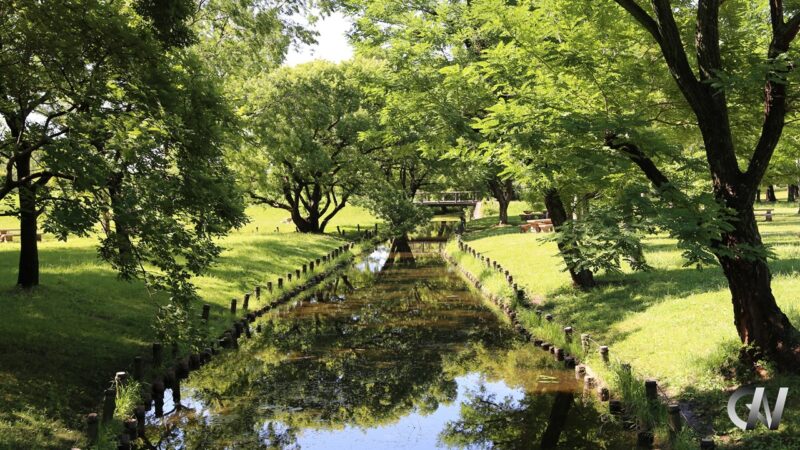 Autumn leaves turn to be yellow or red, it would be good to read books.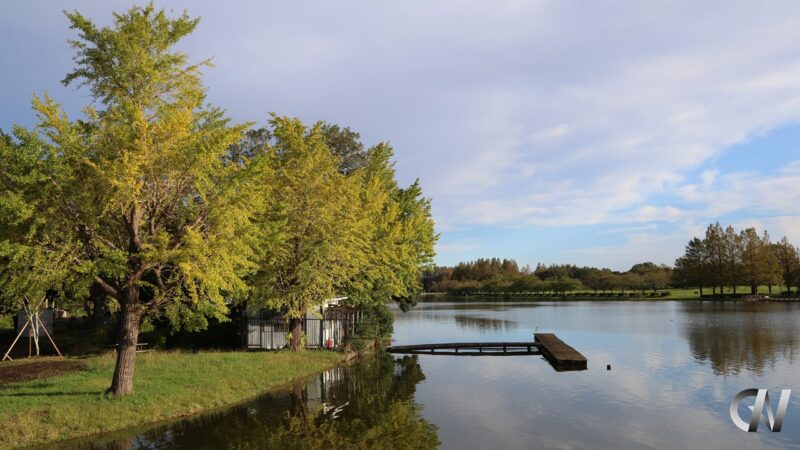 In Winter, colors of forests turn to be gold, and it would be good time to watch wild birds.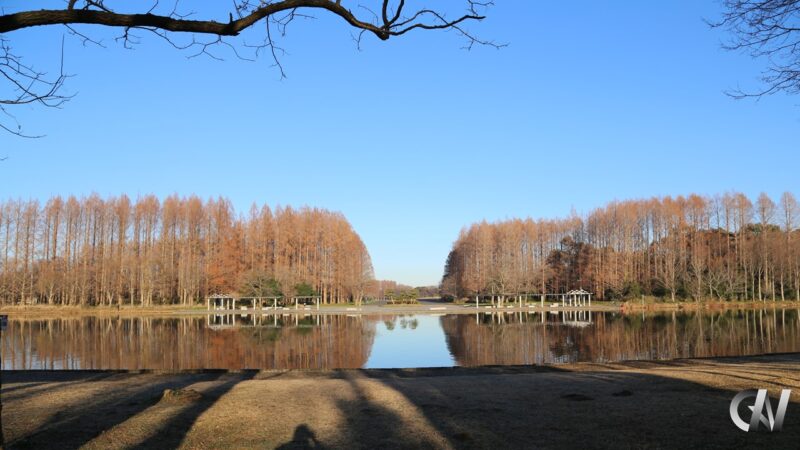 Brief of Mizumoto Park
Locatioal Overview of Mizumoto Park
Mizumoto Park is biggest waterside park in Tokyo located between Naka River and Edo River where are border among Tokyo, Saitama and Chiba prefectures. 
Key Places inside of Mizumoto Park
Kingfisher Village (Mizumoto Kawasemi-no-Sato)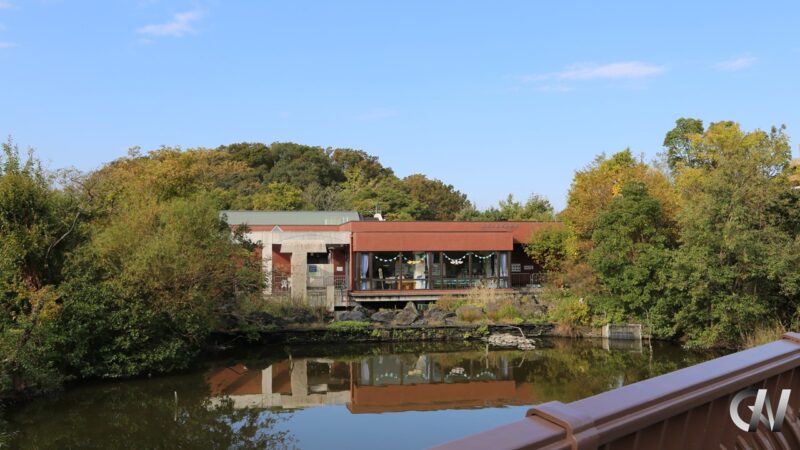 There are a lot of phtographers at weeekend who aim to take nice pictures of Kingfishers with high-spec zoom cameras, as there are Kingfishers' nest in the ponds nearby The Kingfisher Village (Mizumoto Kawasemi-no-Sato). 
Aquatic Plant Garden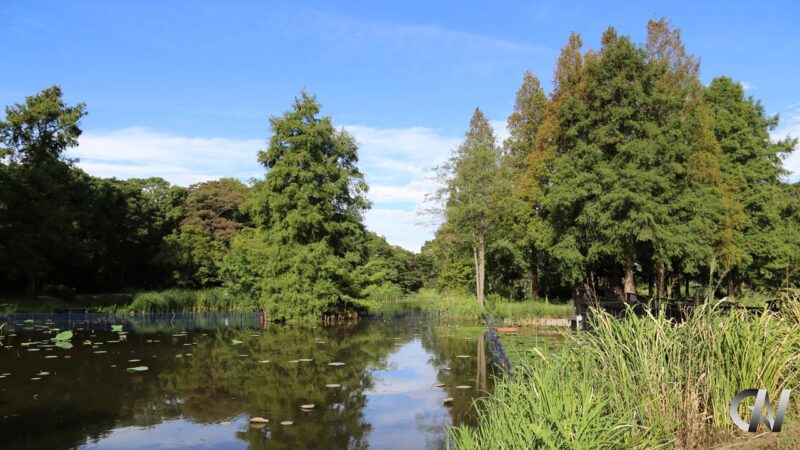 Wild Bird Observation House (No.5)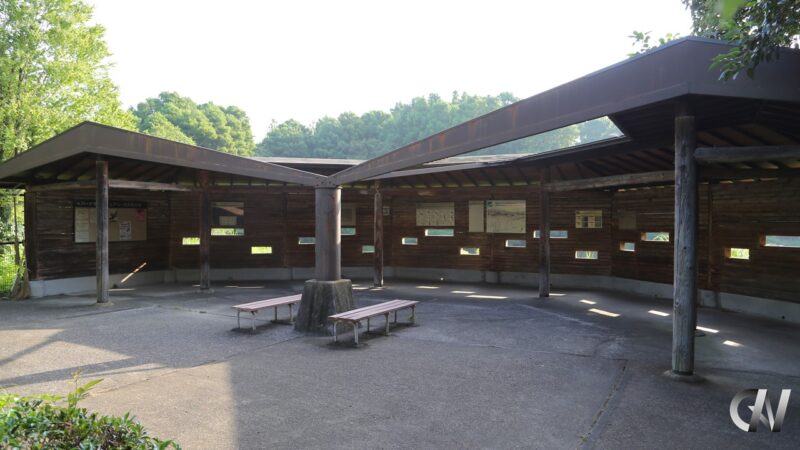 You can observe wild birds and nice view from one of those windows.
Edomae Goldfish Showroom 
You can watch more han 20 types of rare Japan specific goldfishes with free of charge.  
How to Reach Mizumoto Park
Railway Stations nearby Mizumoto Park
Nearest railway station is JR(Japan Railway) Kanamachi Station, JR Joban-line.
The 2nd nearest is Keisei-Kanamachi Station、Keisei Kanamachi-line.
On Foot
Approximately 20 mins walking from JR Kanamachi Station to Hanashobu-en Gate (1.5km). 
By Bus
Bus transportation is available from JR Kanamachi Station. It will take 5 .. 6 mins from JR Kanamachi Station to bus stop (Mizumoto Koen), and walk to Hanashoubu-en Gate (total 10 .. 20 mins).
Suggested Activities
Birdwatching
Cycling (=> retal bicycles available at weekend and national holidays)
Fishing
Edomae Goldfish Watching
Hanami (at cherry blossom seasons in Spring)
Eating at Mizumoto Park
Box lunch (purchased from convienience stores, for examples)
Light meals like Soba noodle (at Ryo-tei)
Barbecue (at Barbecue Field) => Reservation recommended
Recommended Places connected with Mizumoto Park Visit
Misato Park
Misato Park is opposite waterside of Mizumoto Park, and Misato Park is loacated in Saitama prefecture. 
Katsusika City Mizumoto Sports Complex Gymnasium
Katsusika City Mizumoto Sports Complex Gymnasium has swiming pools and jacuzzi with reasonable prices .
It will be good to refresh your bodies at jacuzzi and shower, after having walking and/or running at Mizumoto Park.
You can go from here to JR Kanamachi Station by bus.      
Shibamata Taishakuten Temple
Nearest railway station of Taishakuten Temple is Shibamata, Keisei Kanamachi-line.
There are shops and restaurants which have Japanese old fashion style tastes on the way to Taishakuten Temple.   
Summary
Mizumoto Park is excellent place to be refreshed and relaxed under natural atsmospher.  I belieave that you will get power for tomorrow from nature in Mizumoto Park.
I am going to explain more about specific area for next coming articles.